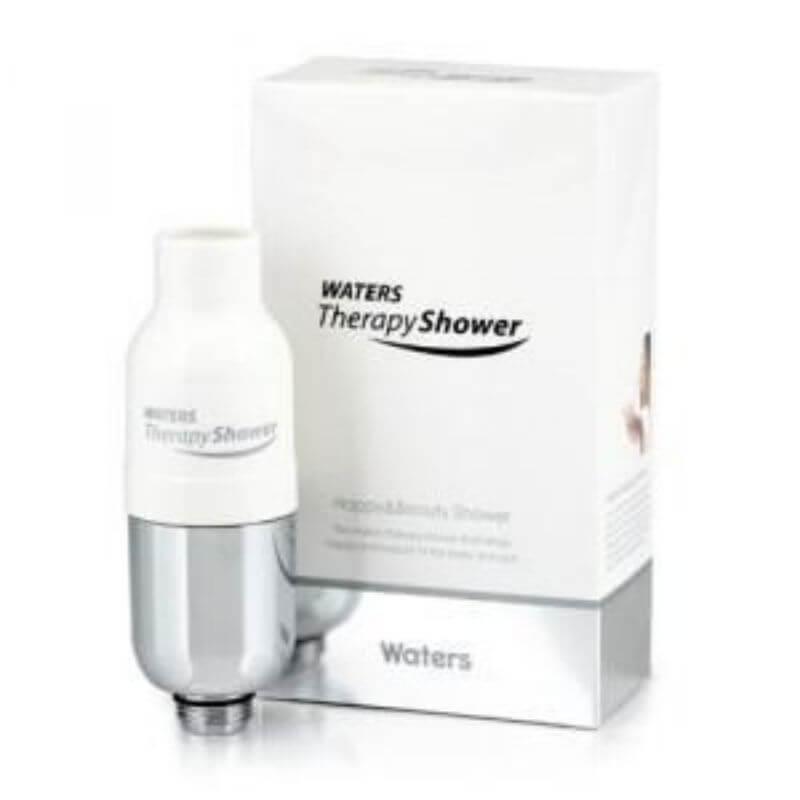 Waters Co Therapy Shower Neutral 2 Pack Replacement Cartridges
Description

Reviews

Shipping & Returns
Experience smoother hair and skin every time you bath using the nutrient-field cartridges of the Waters Co Therapy Shower Neutral 2 Pack Replacement Cartridges
Imagine having your very own shower filter that has the ability to remove dirt and toxins in your water. 
With that, you no longer have to cringe every time you turn on your shower because you know Chlorine has already been filtered out and you're now safe from the harm it brings to your skin and hair.

Take your shower experience to the next level with the Waters Co Therapy Shower Neutral 2 Pack Replacement Cartridges. It's a 2 pcs replacement filter that is compatible with Waters Co Therapy Shower Deluxe Neutral Shower Filters.
Each of these cartridges has a long life cycle of 10,000 liters or 6 months for 2 people. It releases nutrients so bathing with it has amazing health benefits.
Check out these cool features below.
Nourishes your hair & skin with Vitamin C and Collagen
Experience smoother hair and skin every time you bathe with the Vitamin C and Collagen that comes from the cartridges.
Vitamin C is an antioxidant that protects your skin against free radicals while Collagen is an anti-aging nutrient that firms your skin. So after you bathe, your hair and skin will be moisturized and hydrated. 
Contains Membrane sediment filters 
Say goodbye to all types of contaminants with these awesome Membrane sediment filters. It efficiently removes dirt, rust, and most especially - Chlorine. This means that the water coming out from your shower has been deep cleaned and filtered.
Water magnetization process
This shower filter magnetizes water to make it softer and reduce its molecule size. As a result, water, and nutrients are easily absorbed by your body.
A tiny miracle!
My partner suffers from extremely painful eczema, and was in the midst of a bad flare-up when I first got this filter. I wasn't expecting it to work as well as it has to be honest! The flare-up calmed down after a few days and a couple weeks later his skin (which was so dry and cracked with painful welts and open wounds) had healed completely!
We could tell when it was time to replace the filter because his eczema started coming up again.
I was so happy to see the relief he finally got after months of suffering every single day.
I hope it can help others in such ways too.