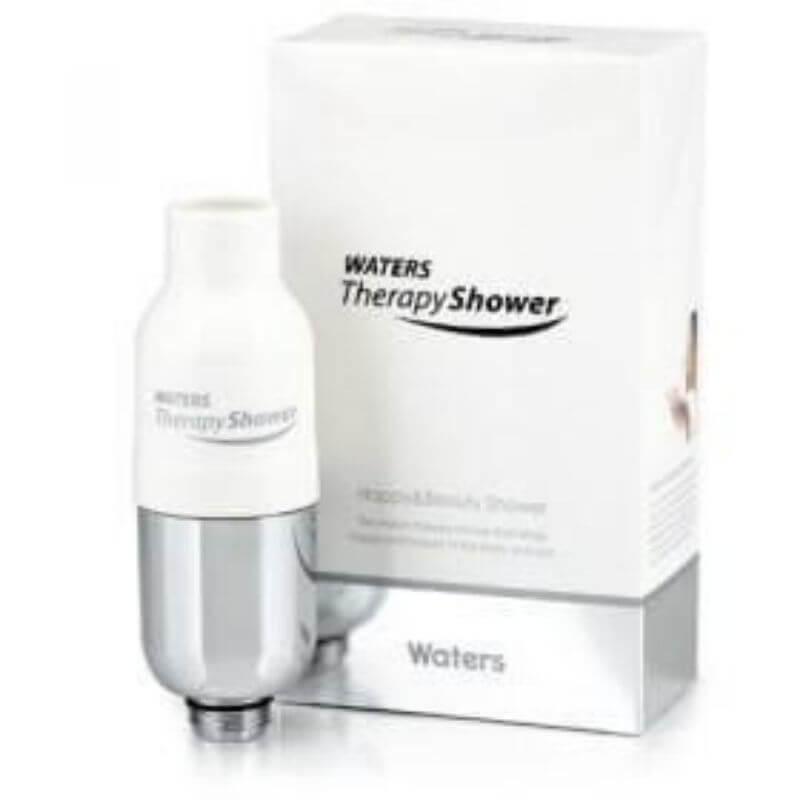 Waters Co Therapy Shower Lemon 2 Pack Replacement Cartridges
Description

Reviews

Shipping & Returns
Take your shower to the next level with the lemon aromatherapy of the Waters Co Therapy Shower Lemon 2 Pack Replacement Cartridges

Hate the unpleasant smell of Chlorine treated water? Think of all the harm it does to your skin and your hair. Horrifyingly, it can irritate your skin and makes your hair prone to hair fall.
Enjoy a chlorine-free pleasant shower with the budget-friendly Waters Co Therapy Shower Lemon 2 Pack Replacement Cartridges. It's a 2 pcs replacement filter that is compatible with your Waters Co Therapy Shower Lemon 2 Pack Replacement Cartridges
Each of these two replacement cartridges could last for about 6 months for 2 people or 10,000 Liters each. Check out these cool features below.
Has natural lemon oil
These Replacement Cartridges contain natural lemon oil for an aromatherapy effect when you bath. So instead of suffering from the irksome smell of Chlorine, you will enjoy the invigorating scent of lemon.
Contains Membrane sediment filters 
These Replacement Cartridges are equipped with Membrane Sediment Filters that remove solid particles like rust, dirt, and dust. It also does a good job in eliminating chemicals like Chlorine.
Now you can have peace of mind knowing that the water flowing from your shower is free from any impurities and toxins.
Contains vitamin C and Collagen
Moisturize and nurture your skin as you bath with the vitamin C and Collagen that flows from the Replacement Cartridges. 
Vitamin C neutralizes Chlorine and protects your skin from the negative effects of free radicals. While Collagen helps minimize the signs of aging by promoting firmness and flexibility to your skin.
Water magnetization process
Water molecules are transformed into smaller sizes through the process of water magnetization. As a result, water is easily absorbed by the skin including the Vitamin C and Collagen that are infused into it.