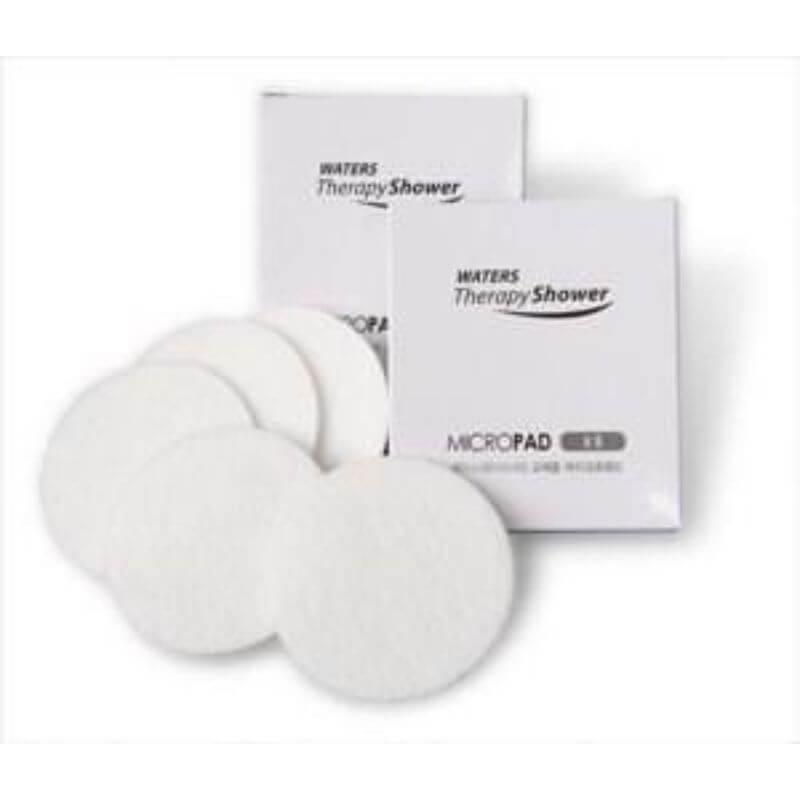 Waters Co Therapy Shower 5 Pack Replacement Micro Pads
Description

Reviews

Shipping & Returns
Keep your Waters Co Therapy Shower at its finest with the Waters Co Therapy Shower 5 Pack Replacement Micro Pads
Micro pads play an important role in all Waters Co Therapy Showers. Without it, the shower filter's efficacy in eliminating contaminants will be lower.
What if there's an affordable way to stack up on these micro pads? So when it calls for a replacement, you are just a locker away to fetch a new one and make your Waters Co Therapy Shower at its prime again.
Never run out of Micro Pads ever, with the Waters Co Therapy Shower 5 Pack Replacement Micro Pads.
When you purchase the Waters Co Therapy Showers, it is highly recommended that you inspect the micro pad condition at least once a month. If it is already discolored by dirt and turns brownish then it means you need to replace it already.
What the Micro Pads can do
These micro pads serve as the lifeline of your Waters Co Therapy Shower. It eradicates dirt, rust, and other sediments to ensure you enjoy clean water in your bath that is free of contaminants and heavy metals. 
Contains 5 Pack Replacement Micro Pads
The lifespan of these Micro Pads depends on the quality of water in your municipality and the condition of your water system and pipes. Some old pipes get easily rusted so it's really necessary to check your micro pads monthly.
For your convenience, you can store many of these micro pads so when the need to replace arise, you don't have to go shopping again to look for a replacement. This very affordable set contains 5 micro pads so it will last you for quite a long time.