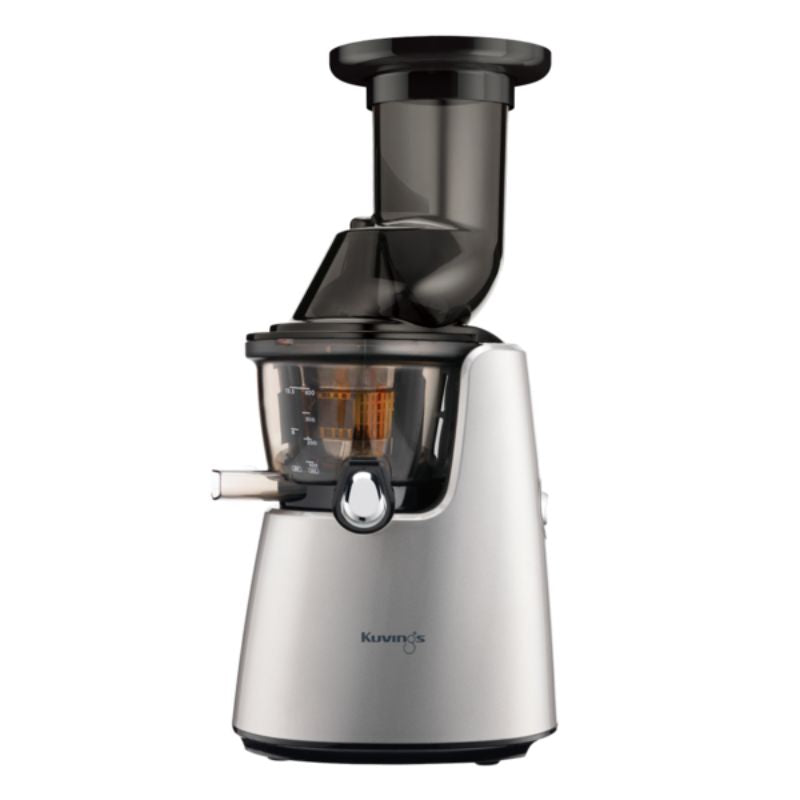 Kuvings C7000 Professional Cold Press Juicer
Description

Reviews

Shipping & Returns
Kuvings C7000 Professional Cold Press Juicer Overview
The Kuvings C7000 Cold Press Juicer is a masterpiece in the world of juicing. Engineered with precision, it stands tall as a testament to what innovative design and technology can achieve. Inside the box, potential users will discover a treasure trove of components, each meticulously crafted to amplify the juicing experience. Moreover, the technical data encapsulates the juicer's prowess, effortlessly marrying form with function.
Top Reasons to Fall in Love with the Kuvings C7000 Juicer
Unveiling the C7000 Cold Press Juicer
This isn't just another kitchen appliance; it's an experience. Every sip of juice exudes freshness, each drop packed with nature's best. Behind this exceptional output is the C7000 Cold Press Juicer, a machine built with purpose, passion, and a promise of unmatched quality.
What's in the Box: Essential Components
Beyond the state-of-the-art juicer itself, Kuvings has ensured users receive every possible accessory to elevate their juicing journey. From the main unit to essential strainers for that perfect smoothie or sorbet, the C7000's box is a universe waiting to be explored.
Technical Data: At a Glance
Harnessing a power of 240W and operating at a deliberate speed of 50 RPM, the Kuvings C7000 ensures every ounce of juice retains the vibrancy and essence of its source. With dimensions crafted for ease and a commendable capacity of 400ml, the juicer stands as a beacon of efficiency.
The Versatility of the Kuvings C7000 Cold Press Juicer
Whether you're in the mood for a zesty orange juice, a green health elixir, or a creamy almond milk, the Kuvings C7000 is your go-to companion. Its versatility is unmatched, turning simple ingredients into delightful beverages and treats.
Fresh Fruit Juices: Natural Flavors at Their Best
Imagine the burst of flavors when you sip on juices from apples, grapes, watermelon, or pomegranate. The C7000's slow extraction method preserves the natural aroma and nutrients, making every glass a celebration of purity.
Vegetable Juices: Nutrient-Rich Delight
From the earthy tones of beetroot to the subtle notes of spinach, the juicer processes a myriad of vegetables. With each serving, you're not just consuming juice but imbibing a nutrient-packed elixir.
Green Juices: Packed with Goodness
The magic truly unfolds when leafy greens meet the power of the C7000. Greens like kale and parsley are transformed, offering a vibrant juice teeming with health benefits.
Homemade Nut Milks: Fresh and Pure
Ditch store-bought variants! With the Kuvings C7000, nut milks become a delightful homemade affair. Whether it's almonds or cashews, the resulting milk is creamy, fresh, and devoid of any additives.
Wheatgrass Shots: A Concentrated Health Boost
Embrace the wholesome goodness of wheatgrass shots. Dense with nutrients, these shots are a promise of health, and the C7000 extracts them with finesse.
Key Features of the Kuvings C7000 Cold Press Juicer
A Glimpse of Professional Excellence
The Kuvings C7000 isn't just professional in name. Every feature, from the upgraded juicing screw to the all-in-one juicing bowl, screams excellence.
Upgraded Juicing Components: Beyond Ordinary
Setting it apart is the deep hole at the bottom of its screw, ensuring lesser pulp and more juice. The juicing process doesn't just extract; it elevates, promising a drink rich in essence and low in waste.
Cleaning Made Easy: The Enhanced Juicing Bowl
Post-juicing cleanup is a breeze. Say goodbye to tedious disassembling. The C7000's juicing bowl is an epitome of convenience, preventing any juice leaks and making cleaning a swift task.
Redefined Smart Cap: Convenience Meets Design
The newly designed Smart Cap is more than a mere closure; it's a commitment to user-centric design. With its chrome handle and efficient sealing, it assures a spill-proof and enriching juicing experience.
In-Depth Look at the Kuvings C7000 Features
Embracing a Wider Mouth: Easier, Better Extraction
Gone are the days of chopping and prepping. The C7000's wide feeding tube is an invitation for whole fruits, ensuring minimal air exposure and maximum flavor retention.
3 in 1 Multi Juicer: More Than Just a Juicer
It juices, it churns out sorbets, it whips up smoothies. The C7000 doesn't just wear multiple hats; it perfects each role, making it a coveted addition to any kitchen.
Juice Quality: Freshness and Richness Combined
The patented J.M.C.S technology ensures a juice that's a harmonious blend of fruit flesh and liquid. This means lesser layering and a drink that's as fresh as nature intended.
Quiet Operation: Designed for Tranquility
No more jarring juicer noises. The C7000 hums softly, thanks to its low-noise design, ensuring your mornings remain peaceful.
Safety First: Crafted with Care and Precision
Every component, from the extracting container to the juice strainer, adheres to safety standards. With BPA-free materials and a robust build, the C7000 is an epitome of reliability.
Kuvings C7000 Professional Cold Press Juicer Specifications
This South Korean marvel from NUC Electronics Co., Ltd. boasts of stellar specs. Crafted for professional use, the C7000, in its elegant silver hue, is a vertical low-speed masticating juicer operating at 50 RPM. With a robust 240W motor and a capacity of 400ml, it's built for continuous use of up to 45 minutes. Beyond its performance, the juicer is an embodiment of safety and quality, offering a 20-year warranty on its motor and 5 on its parts.