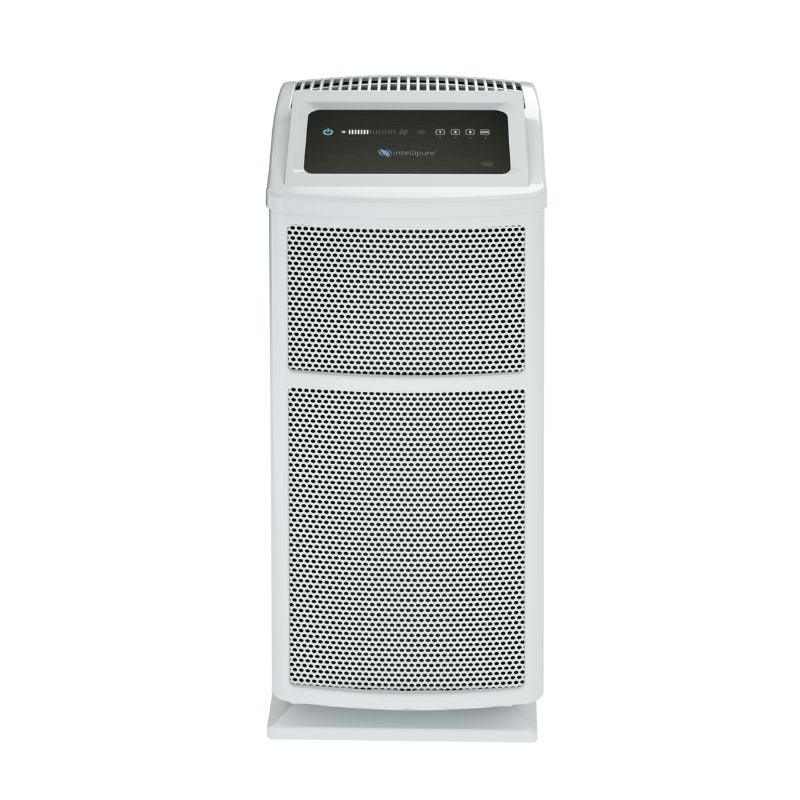 Intellipure Ultrafine 468 Air Purifier by Wellcopure
Description

Reviews

Shipping & Returns
Intellipure Ultrafine 468 Air Purifier. A professional multi-stage air purification system that features proprietary DFS technology, which traps and eliminates potentially harmful ultrafine particles from your indoor air. 

Powerful and built to serve spaces up to 111square metres.

The Intellipure® Ultrafine 468 is designed to neutralize particles, volatile organic compounds (VOCs), and microorganisms, leaving behind nothing but clean, fresh air. How did our engineers pack so much performance into such a customer-friendly package? By streamlining the design and making the most of every inch. It's something we call Total System Performance:
Highest-quality EC motor results in up to 50% less operating cost

Incredibly energy-efficient, using only 5 watts per hour when on low

The quietest air purifier of its kind, with the highest CFM per decibel level of noise in its category

Less dense media filters span the full height of the machine for maximum airflow and filtration power
INTELLIPURE ULTRAFINE 468 DISINFECTING FILTRATION TECHNOLOGY (DFS)
Industry-leading technology
Air passes through the proprietary 6-stage VOC adsorption filter removing harmful gases and odors from your space.

Patented DFS technology removes up to 99.99% of airborne mold, bacteria, & viruses from the air you breathe.

Before leaving the factory, each and every unit is individually tested and certified to guarantee better than HEPA efficiency.
FEATURES & SPECS OF THE INTELLIPURE ULTRAFINE 468 AIR PURIFIER
Lightweight, sleek & powerful
Multiple fan speeds

Noise Level: 17.9 dB on low

CFM: 280 max

Filters: Supplied with a complete set (1 each)

Power Consumption: 5 watts on low
FILTER REPLACEMENT SCHEDULE
 Pre-filter every 6 months
VOC Post-filter every 6 months
Main-filter every 12 months
Warranty
5 Years Limited Manufacturer Warranty 5 Years on motor and blower.
1 Year on electronic components
*Note, we ship this product directly from our suppliers warehouse. Change of mind returns are not accepted for this product. 
Click here to view all of our Air Purifiers